The following are some instructions as to how you can  print or download the articles on this site.
At the end of each post, you'll see a print button (this will be just after the footnotes if there are any).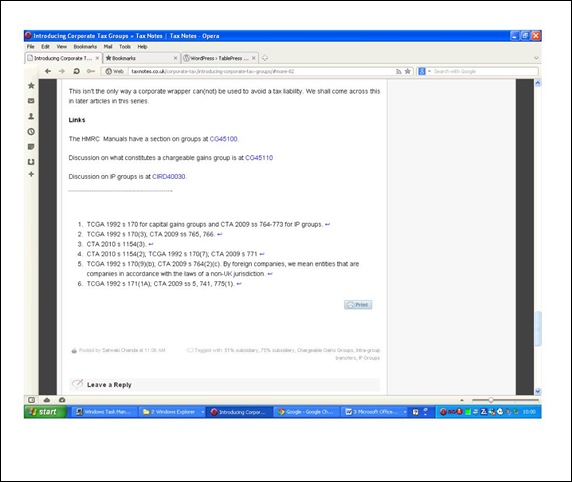 Press this button and a screen will open up, giving you the choice between downloading as well as printing.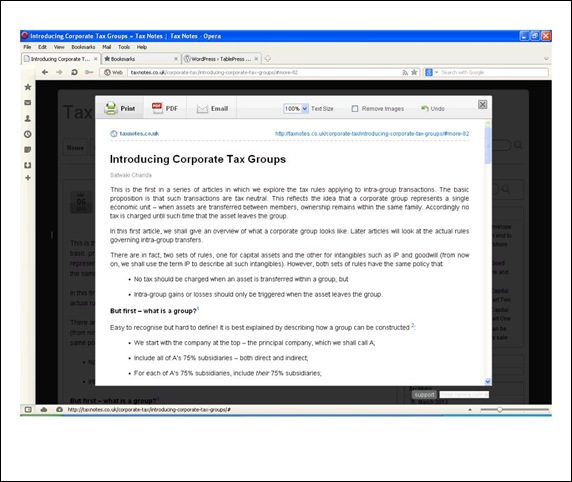 It is probably best to save and download the document as a pdf file before printing out, as this allows you to format it as required.
For example, this is what you get when downloading an article with diagrams: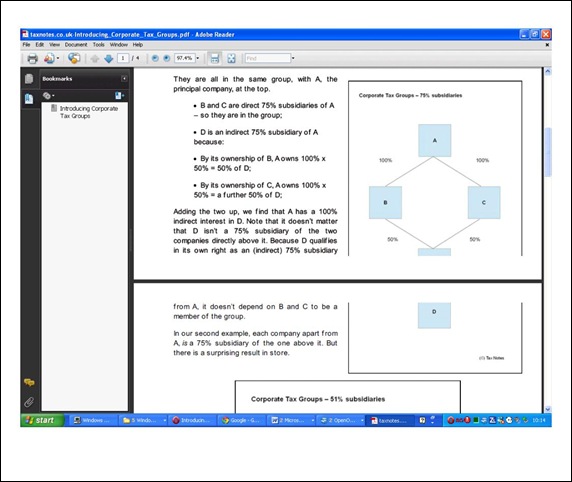 As you can see, the diagram overlaps two pages.
But by editing the Text Size from 100% to 80%, you get the following: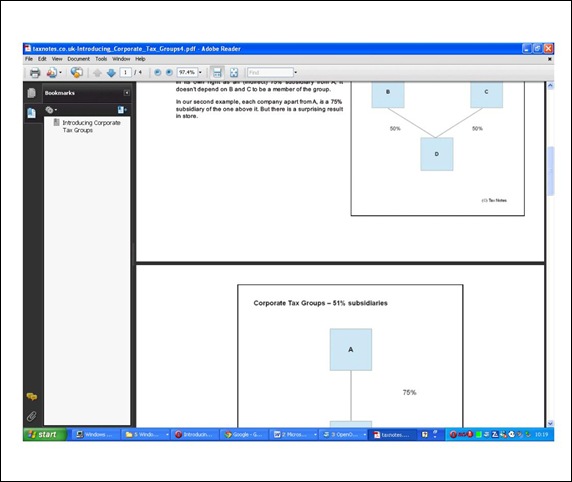 All the diagrams on this article are on a single page (thank goodness!)
Alternatively, you can edit the document in the following way:
Take the original and delete the diagrams so that all the text is in one document;
Now take the original again and delete all the text so that the diagrams are in a separate document. Or you can simply have a separate document for each diagram.
You can then read the text and refer to the diagrams as and when necessary without having to flip back to the relevant page.
If anyone knows of any plugin that allows you to paginate, or otherwise edit the downloaded article, I'd be grateful if you could let me know!

The following two tabs change content below.

Satwaki Chanda
Satwaki Chanda is a tax lawyer with a First Class degree in Mathematics. Called to the Bar in 1992, he is the Editor of Tax Notes.

Latest posts by Satwaki Chanda (see all)