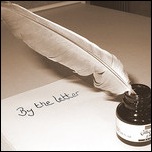 Tax Notes
Tax Notes is a website containing articles on UK taxation, with a particular emphasis on business and property taxes. These articles are aimed at students and practitioners, but anyone who is interested in learning about the subject will find the site beneficial.
The most fundamental doctrine of taxation is: "No taxation without representation" – the legal principle that the subject cannot be taxed without his consent – which in practical terms, means the consent of Parliament, as reflected in the various taxing statutes.
Accordingly, the articles on this site contain footnotes with statutory references where appropriate. These haven't been inserted for fun – they are there to remind the reader that every statement concerning tax must be justified by legal authority. You can skip the footnotes if you don't want to read them – but hopefully practitioners will find them useful.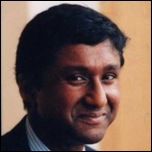 About the author
Satwaki Chanda is a tax lawyer with a First Class degree in Mathematics. Called to the Bar in 1992, he has over 15 years tax experience, and has worked for City law firms and a Big Four accountancy practice.
His experience covers a variety of matters, including corporate transactional work, advising entrepreneurs and SMEs, investment funds and real estate planning. He has also written articles for Tax Journal and Taxation, as well as for the trade press.
See what other people are saying about Tax Notes
It is always worth taking the time to read an article by Satwaki because it will be informative and useful for dealing with the day to day situations faced by accountants and tax advisers. He researches his subject thoroughly, starting from the statutory provisions which underpin the topic, so that what he writes has a firm legal foundation. His writing is clear, well structured, comprehensive and accurate, making his articles easy to read and memorable. Importantly for the busy practitioner, he retains focus and avoids introducing extraneous material to complicate matters and make reading tedious.

Nick Parkes, former HMRC Inspector, author of several tax and business reference works and owner of Parkes, the specialist content producer.

I came across Tax Notes last year and I must say I was very impressed at the level of detail and content. Satwaki has a very good writing style that clearly explains complex issues to the professional advisor. I pride myself on my own technical knowledge and thought reading Tax Notes would be a good 'refresher' on some issues, but I have learned a lot from reading the publications. Excellent CPD material that I have recommended to numerous colleagues.

Steve Carlson, of Carlson Wealth Management, Retirement Specialist, Pension Expert and Award Winning Tax Adviser.

Satwaki's nice and understandable way of writing makes it a joy to read the articles he publishes on Tax Notes (www.taxnotes.co.uk). The way Satwaki discusses subjects makes them easily understandable for people like myself, who are no experts on UK taxes. Because of this, Satwaki's articles are a real help in getting a better understanding of different subjects of the UK tax system.

Alain Thielemans, Co-founder of International Tax Plaza.
On twitter:
Plain English guide to the Budget for investors http://t.co/gGnwMtKHr9

— Satwaki Chanda (@SatwakiChanda) July 19, 2015
If there are any topics that you would like to see appear on this website, please leave a request via the Contact Form below. 
(Photo credit: Quill, by Karen White sure2talk)

The following two tabs change content below.

Satwaki Chanda
Satwaki Chanda is a tax lawyer with a First Class degree in Mathematics. Called to the Bar in 1992, he is the Editor of Tax Notes.

Latest posts by Satwaki Chanda (see all)